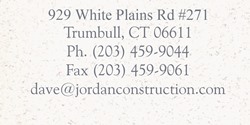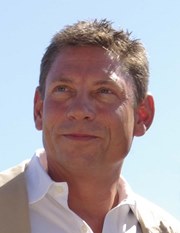 David Jordan

dave@jordanconstruction.com
Dave is the Owner and President of Jordan Construction, responsible for overseeing both the business aspects of the company and the day to day onsite project management. Having completed a tour in the USMC infantry after high school, Dave transferred to the USMCR and was awarded Meritorious Sergeant for combat proficiency during NATO exercises in Norway. After completing his BBA at Keene State College in New Hampshire, and with a lifelong passion for building, Dave apprenticed with a well known high end builder in Westport before forming Jordan Construction in 1987. Since then, Dave has successfully managed over $30 million in projects while receiving local and national acclaim. For many years, Dave served on the board of the Canoe Brook Lake Association as a Vice President, responsible for capital improvements and maintenence, and coached AYSO soccer. He supports local charities, including Swim Across the Sound and provided Saftey and Security services for the Special Olympics at The New Haven games. His favorite charity, the Dennis Lindwall Foundation, provides needed support to local pediatric cancer patients and their families. Please ask Dave for further information about this great cause. Dave and his wife Deb reside in Trumbull CT, and spend their free time boating the Sound, spoiling the grandkids, and working on the house and grounds.
---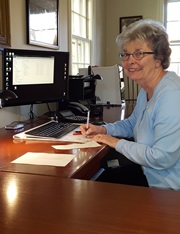 Ann Eden

ann@jordanconstruction.com
Ann is the Office Manager and CFO of Jordan Construction, responsible for keeping the business running on a day to day basis as well as managing the project accounts, and all aspects of compliance and reporting. A graduate of Trinity College in Washington DC, Ann brought her extensive skillset to JCC in 2003. Prior to that, she managed the office for a well known interior designer, and a large fabrication company. Ann volunteers extensively in the Milford area, notably for the Milford Fine Arts Counsel as Capital Campaign Marketing Director, Newsletter editor since 1982, and in various other capacities. She has tirelessly served St. Ann Parish in roles such as Newsletter Editor, wedding planning, events coordination, and bereavement support since 1989. Ann and her husband Lou reside in Milford, CT and spend their free time traveling, spoiling their grandkids, and cheering for the Giants.
---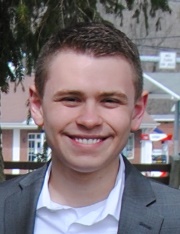 Jake Jordan

jake@jordanconstruction.com
Jake is an Assistant Project Manager and Apprentice Carpenter, responsible for the daily organization, safety, and security of the construction site, as well as being the second set of eyes, ears, and hands crucial to effective project management. Currently a Junior at Uconn enrolled in the business school, Jake has worked at Jordan Construction summers, holidays and weekends since 2009. He has become an intregal part of the company, and we have come to depend on his attention to detail, wit and work ethic to help keep the jobs rolling. Jake plans to take the helm at Jordan Construction in the future, and is concentrating his major to provide the skillset necessary to take the company into the next generation of Jordan builders.




---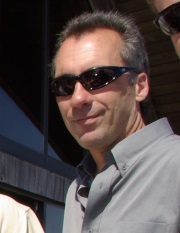 Jay Greenwald

jay@jordanconstruction.com
Jay is a Project Manager and Lead Carpenter for Jordan Construction. Since joining the company in early 1994, Jay has been instumental in producing many of our successful projects. His "Can Do" attitude and honed skillset makes him a favorite among the Clients, Architects , and Subcontractors. Jay is the first one to volunteer to work late, check the tarps in the rain, even take the clients kids to school in an emergency. We rely on Jay to manage the precise carpentry tasks that make our projects truly special, as well as manage the integration of the trade subs to create a flawless outcome. Jay resides in Stamford, CT, and is an avid hockey player and fan. His passions include boating, fishing, skiing, and wind surfing.




---